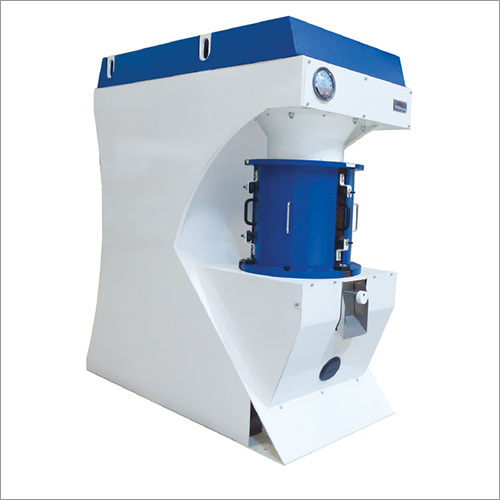 Rice Whitener
Product Description
Our company is known as the prominent manufacturer and exporter of an excellent range of Rice Whitener. This equipment comes embedded with advanced technology of whitening process. The advanced technology in this equipment is integrated to suit long rice grains. Best known for its shaft less construction of grinding wheels, this Rice Whitener consumes less power. It also includes independent adjustable vertical brakes, to enhance screen life. Rice grains discharge from the front end along with pressure regulator for uniform polishing.
Features:
Excellent stability
Noise and vibration free operation
User friendly design

Rice Whitener
The highly advanced series of whitener is offered integrated with cutting-edge technique of brown rice whitening with maintenance ease. This progressive technology is uniquely designed to suit Basmati Rice/ long grains.
ADVANTAGES
Fitted with double inlet for smooth flow of product
Screen life is enhanced by the adjustable and independent vertical brakes
Option of aspiration suction from the rear or from the bottom to match varied customer needs
Lesser vibration and better stability by redesigned machine frame
Uniform polish by the discharge of rice from the front along with regulation of pressure
Grinding wheels with shaft-less construction for minimizing power consumption
Technical specification
Machine type

RWHA1

RWHB1

RWHC1

Capacity ton/hour

0.5-1

1.5-2

2-2.5

Power Required HP/KW

15/11.25

25/18.5

40/30

30/22.5

Voltage (VYF Frequency(Hz)

415/50

415/50

415/50

Aspiration (CMM)

20

30

40

Weight (KG)

490

800

1000

Overall size LxWxH (mm)

1252 x 600 x 1450

1537 x 620 x 1493

1596 x 690 x 1989